International Conference, Philipps-Universität Marburg, Germany, 24.–26.08. 2022
Organised by the subprojects 2 (Nicola Kaminski and Volker Mergenthaler) and 8 (Vincent Fröhlich) of the DFG Research Unit Journal Literature.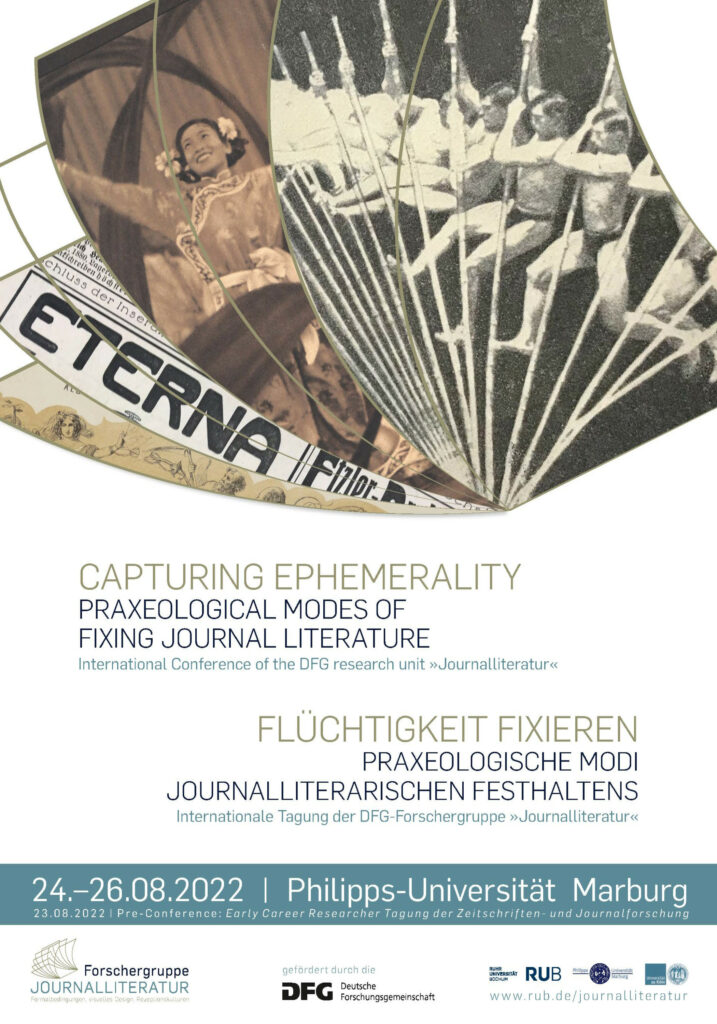 The international conference Capturing Ephemerality: Praxeological Modes of Fixing Journal Literature puts a constitutive feature of periodical publications in the spotlight: their ephemeral dimension. On the one hand, logics of time and of materiality as well as logics of interaction with audiences (from day to day, several times a week or even in longer cycles) are highlighted in the fleeting moment of periodic publishing, implicitly emphasizing a relevance limited in time. On the other hand, we seek to examine practices of fixating ephemeral print media, and the extent to which ›the ephemeral‹ takes on changing meanings in the process: the shift from periodicals to the permanently bound transforms temporality,
materiality, and the retrospective perception by posterity. Perhaps there are even configurations in which the ephemeral lives on, even
while captured.